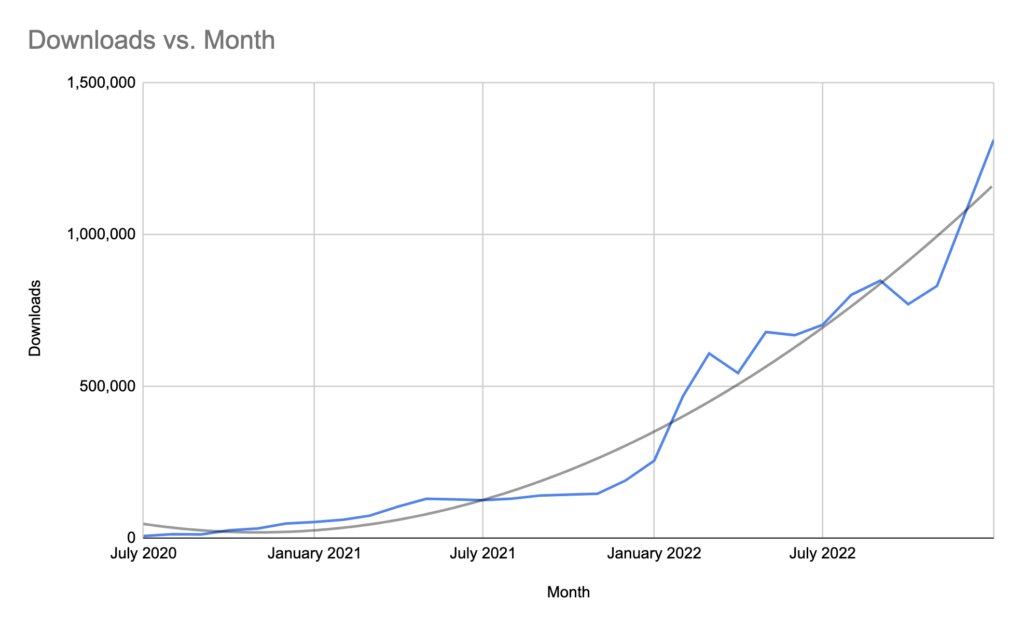 TLDR: It was a pretty good month.
Total Downloads: 1,313,431
MoM Growth: 22.88%
YoY Growth: 414.75%
The growth this month was really solid, especially considering the growth I saw in December.
The only downside is that the growth appeared to have leveled off during the last 10 days. Absent another traffic surge, I assume traffic will probably dip in February, if for no other reason than there are 3 fewer days in February. (~10% fewer days)
I'm reaching a point where I'm going to have to start being more aggressive with promoting the podcast. I'm in an odd spot right now where I moved to a new network, and I'm waiting for advertising to ramp up and for revenue to start rolling in.
I'm probably going to have to find new ways to promote the podcast beyond what I've been doing before. Getting even a few hundred new subscribers won't move the needle the way it did before.
That being said, based on the performance of similar podcasts and YouTube channels, I believe there is a LOT of room for growth. Easily enough to grow the show another 10x, given enough time and money.